We are very excited to unveil the newest line of engagement and wedding rings at Crown Jewelers! This line is by Noam Carver and includes lines in classic, floral, vintage, and modern styles. These stunning rings may be personalized with the precious metal, diamond size, and diamond shape of your choice. For the partner of your dreams, don't just buy a ring, design a ring!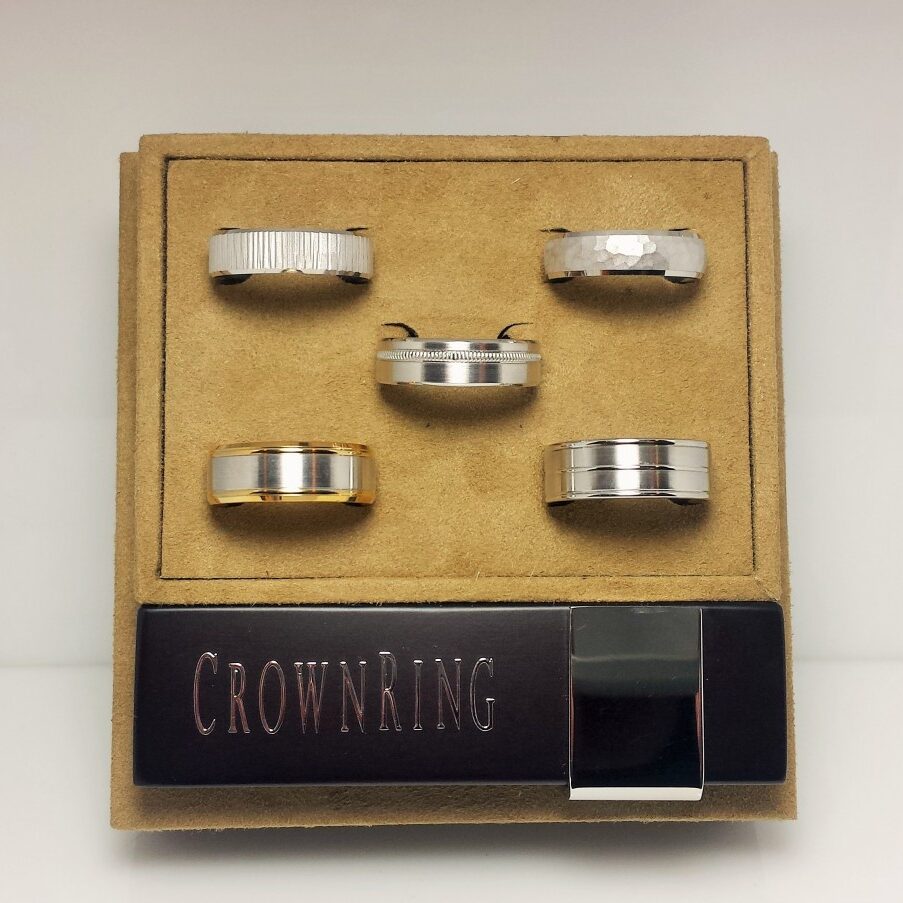 New Line of Wedding Bands
Crown Jewelers is thrilled to announce our new line of wedding bands from CrownRing! These fully customizable bands offer unlimited choices of widths, any color gold, any precious metal and any combination of white diamonds, black diamonds, or colored stones. CrownRing offers rings in a precious metal new to the jewelery industry, cobalt. As a choice for a wedding band, cobalt is hypoallergenic, can be stretched, and will never chip, crack, or discolor, and this metal is 4 times harder than platinum. The ladies of Crown Jewelers are happy to familiarize you with this new line and its many benefits for your choice of a wedding band.
Life can be full of momentous events, new friends and family, hobbies and interests. All of these can be captured with charms. Charms can be worn on bracelets and necklaces, can be sterling silver, or gold. Charms can be new, or estate pieces, and can commemorate all sorts of events, times, and places. If you want to mark a special occasion, or are looking for something for to add to your jewelry collection, there's a charm for that!
#theresacharmforthat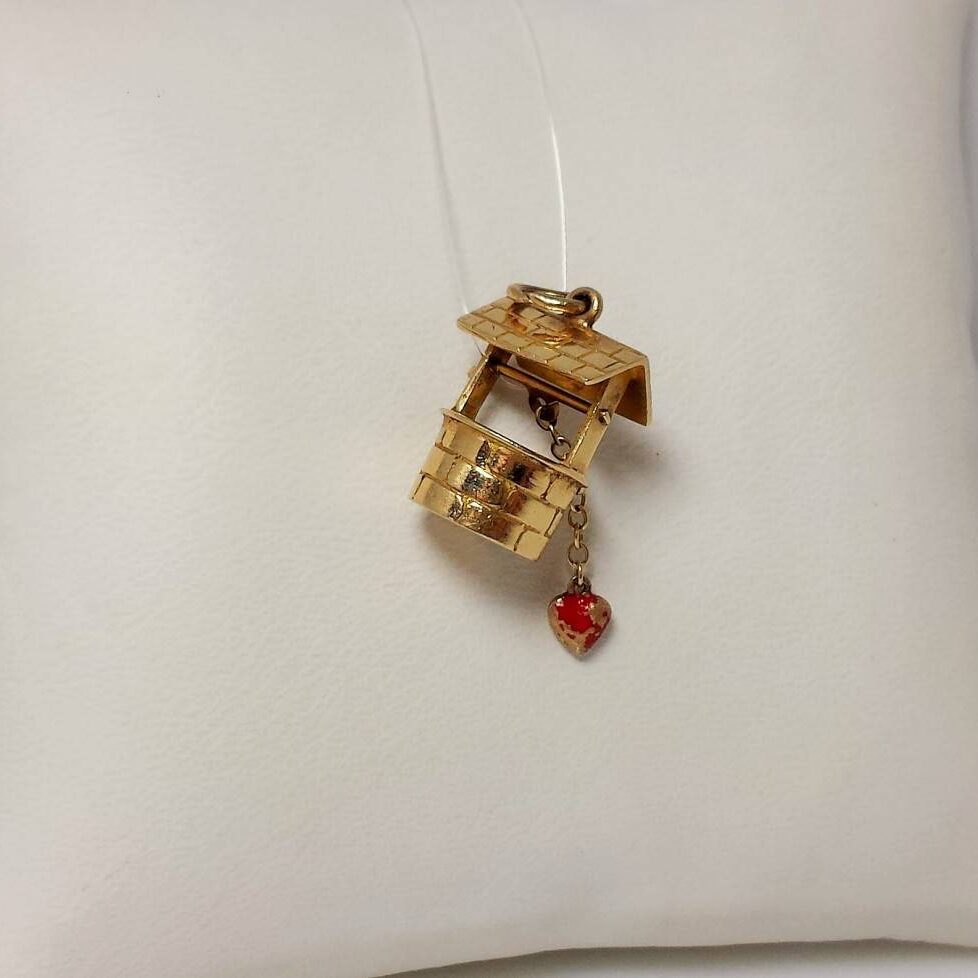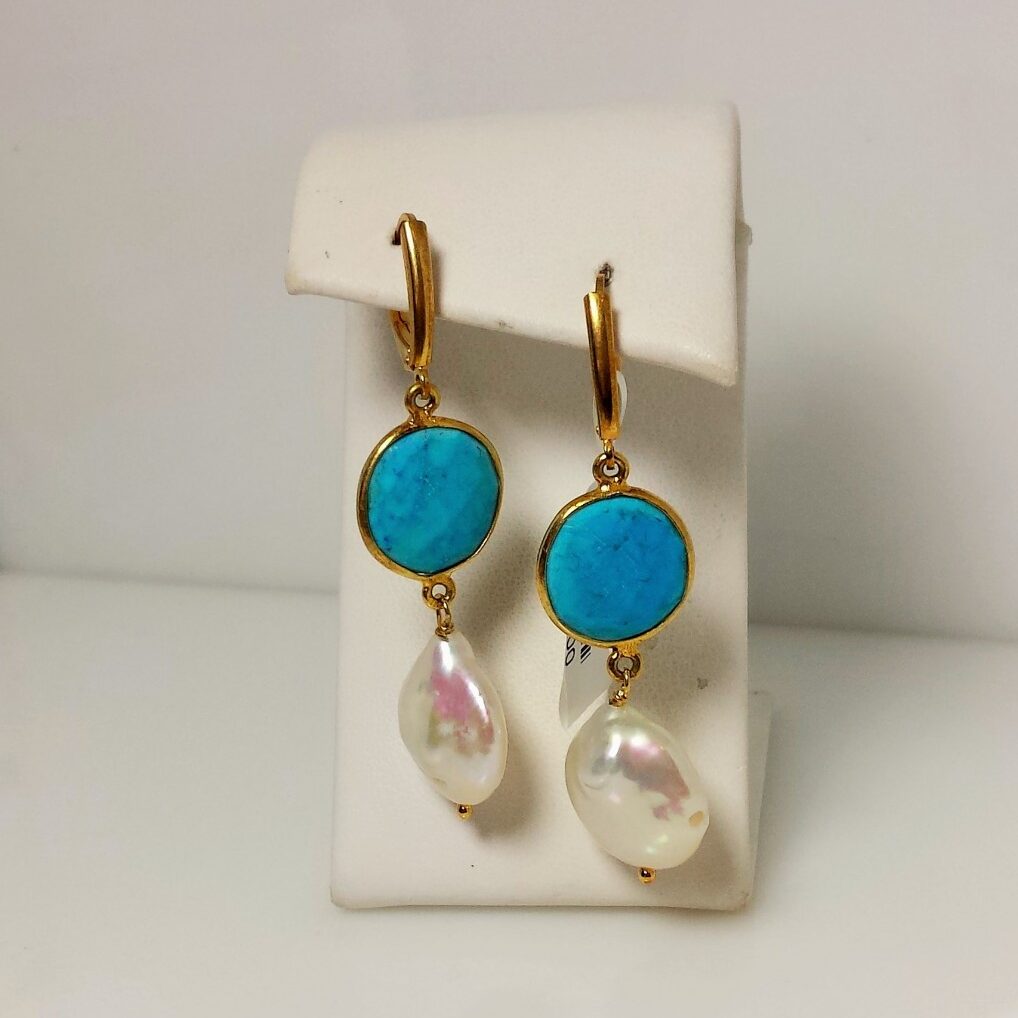 Earrings for Every Person
At Crown Jewelers, we have earrings for every lady on your Christmas list!
Whether you want to buy pearls for a bride on her wedding day, a small pair for a child in your life, or something a little more funky for your friend the artist, we have a wide assortment from which to choose! Take a look below at some of our choices, and come in to see our salespeople, who are happy to help you select the perfect pair of earrings for all your friends and family.
Or, pick out some of these for yourself, and add them to your wish list! Santa needs a little help, every now and then.
Did you enjoy Sparkles and Sweets? We sure enjoyed seeing there! Thanks to those who were able to stop by. We hope you stayed warm! By popular request, we've included the recipe for our "sweet" below.
Chocolate Truffle Bonbons
1 Package of Oreo cookies
1-8 oz package of cream cheese
Dipping chocolate
Chop up a box of Oreos and blend in the softened cream cheese. (a food processor is the easiest way). Chill. Form into balls and dip in warm dipping chocolate.
Variations include adding peanut butter or mint extract to the Oreo/cream cheese mixture. Yum!
Come see us soon!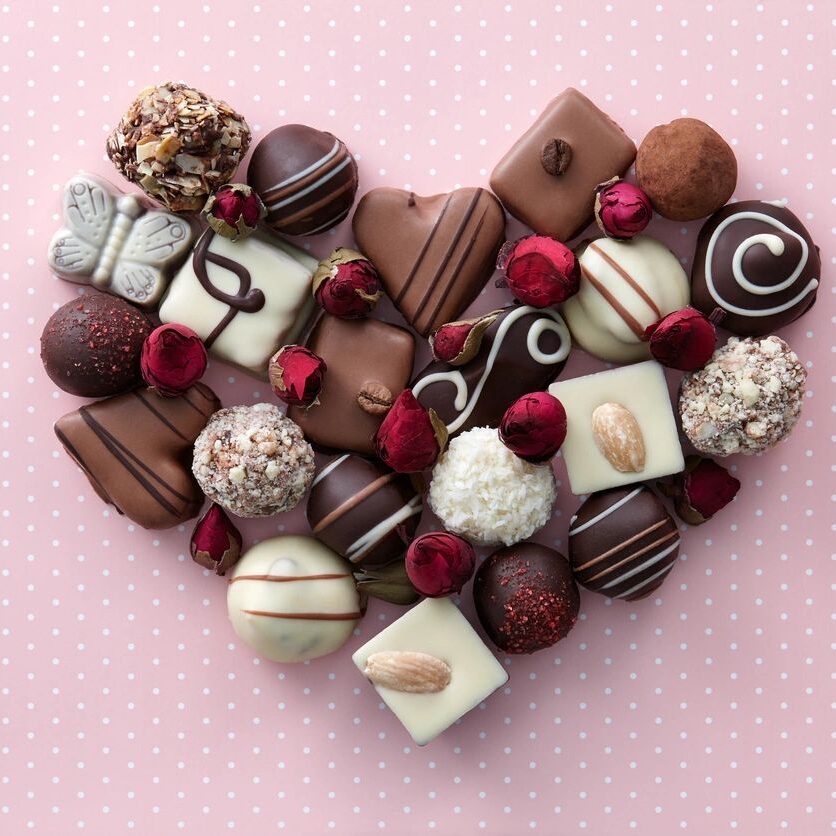 NEW! NEW! NEW!
These watches from Citizen are the latest in their Signature line, and the best part is none of these watches will ever need a battery replacement!
The men's watch is automatic, so it is recharged by the movement of your wrist. Purchase one, and you will get a free winder, in which you can store your watch and keep it charged, even when you aren't wearing it.
The women's watches are Eco-Drive, so they are powered by light and will never need a new battery! These two watches are stainless steel with mother-of-pearl dials and diamond accents. All these watches are timeless, elegant, and functional. And all make wonderful Christmas presents!!